When it comes to life insurance you want to make sure you have the right plan to protect you and your family. Making sure you fully understand the various types of coverage and figuring out how much you need is crucial to your plan. MLR Financial Company can discuss different ways you can protect your loved ones now and into the future.
Check out the chart below for a full description of the different types of life insurance on the market today.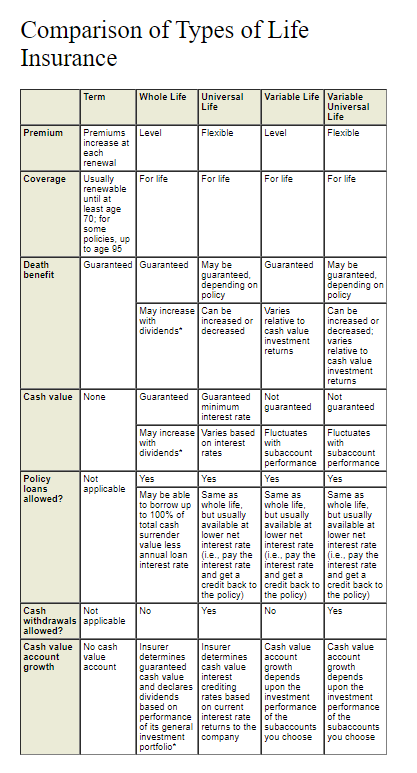 We're here to help answer your questions. Financial, insurance, and tax matters can be complicated, our experts are on hand to help inform you of every aspect regarding your accounts. We take great pride in using our expertise for you and look forward to hearing from you.